HIGHLIGHTS
ALL BEACHFRONT
ROOMS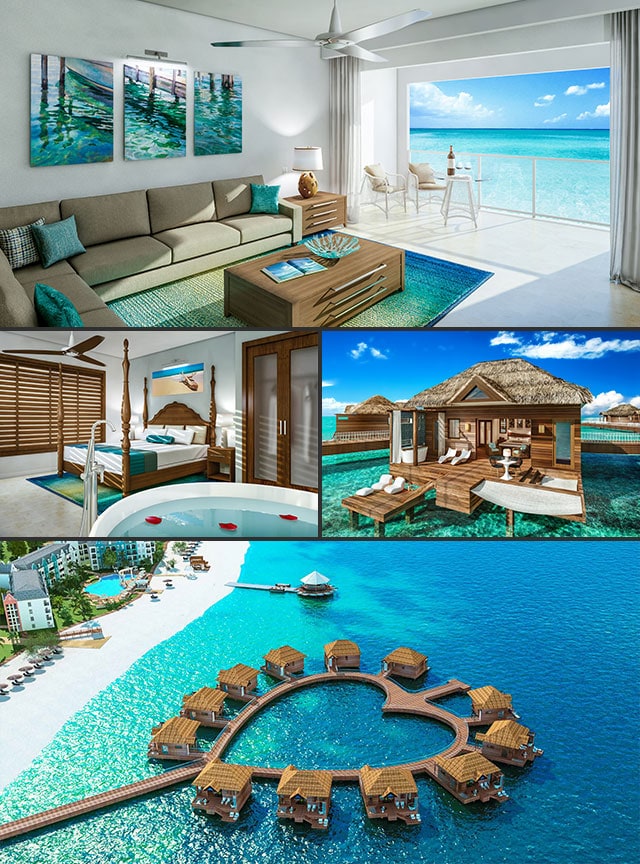 The all-new beachfront rooms and suites at Sandals South Coast feature private balconies and walk-out patios overlooking the Caribbean Sea. And, the 12 spectacular Over-The-Water Bungalows feature water-viewing glass panels, Tranquility Soaking Tub™ for two, and Butler Elite service.
OVER-THE-WATER
BUNGALOWS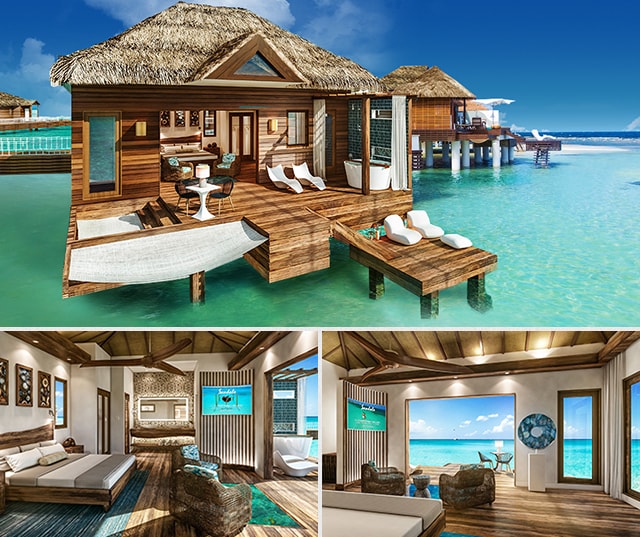 Lose your worldly cares and experience true bliss in these exotic, thatched roof, palapa-style bungalows with every modern luxury. Perched magically above the tranquil Caribbean Sea, these lavish bungalows offer a secluded oasis of refinement including "sea-through" glass floors so you can view the marine life below; signature Traquility Soaking Tubs; outdoor shower; a romantic over-the-water hammock for two; a suspended patio with swim platform; and a personalized butler service.
OVER-THE-WATER
WEDDING CHAPEL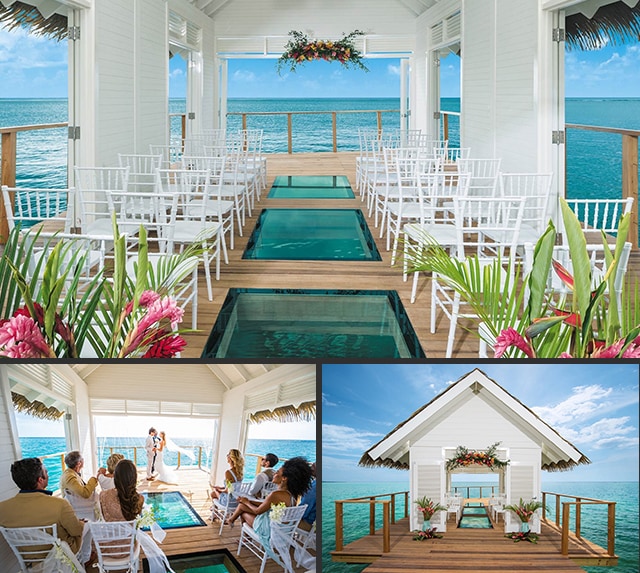 Whatever you dream your wedding to be, our new Over-the-Water Wedding Chapel will surpass your expectations. This unique and picturesque venue features stunning 360-degree, panoramic water views and a glass floor aisle, so you can truly be walking on water on your special day.
9 DINING
CHOICES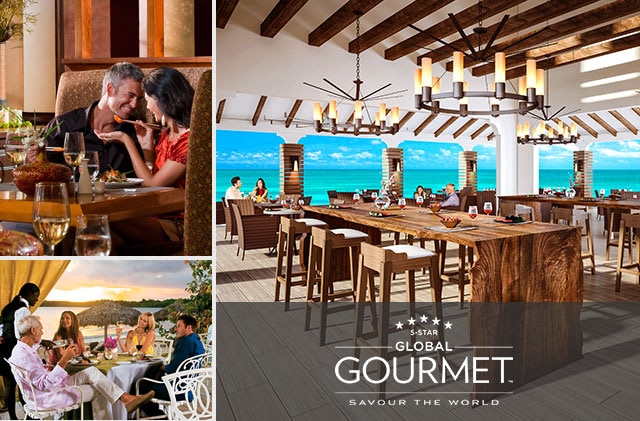 Sandals South Coast offers 5-Star Global Gourmet™ dining at nine restaurants, four of which are located close to the water's edge including the new Sushi on the Sand –a seaside restaurant offering fresh rolls, sashimi, salads and more.
Introducing

SUSHI ON THE SAND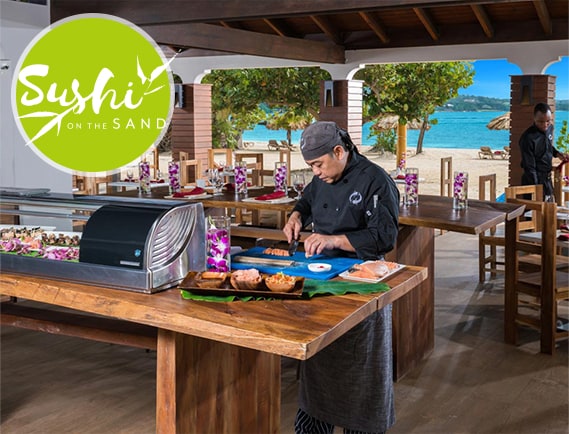 The new Sushi on the Sand restaurant features the freshest
sushi and seafood, delivering an all-inclusive dining experience
unmatched by any other all‐inclusive resorts.
ROMANTIC
SECLUSION
ALONG A TWO-MILE BEACH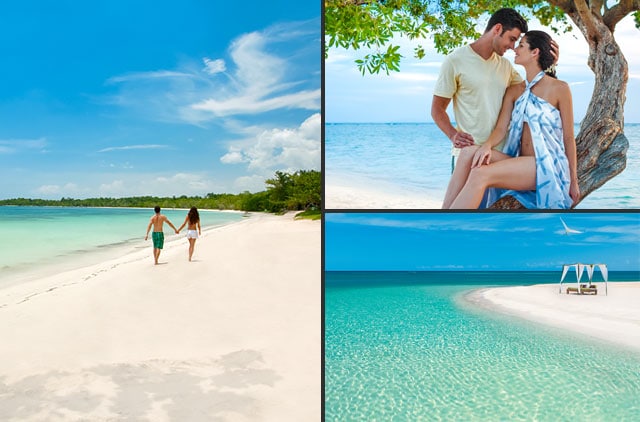 Nestled along a two-mile stretch of unspoiled beach, you can enjoy views of both the sunrise and the sunset each day. This secluded oasis is ideally suited to both relaxation and romance, with beach butlers on hand to deliver drinks right to your chair.
BEAUTIFUL
POOLS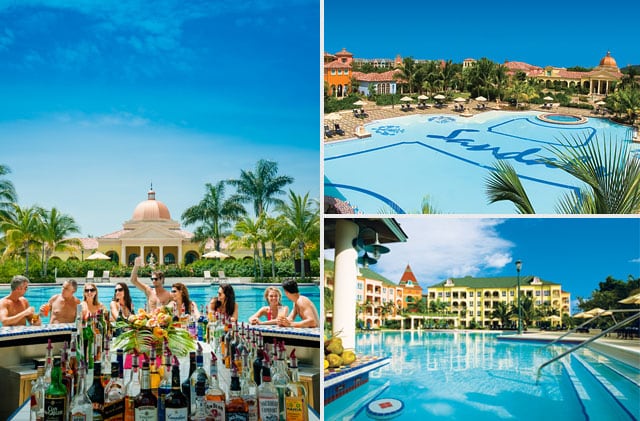 At Sandals South Coast you can enjoy three unique poolside experiences, including Jamaica's largest zero-entry pool. Swim up to the bar or reserve a poolside cabana where your butler will deliver cool drinks with a warm smile.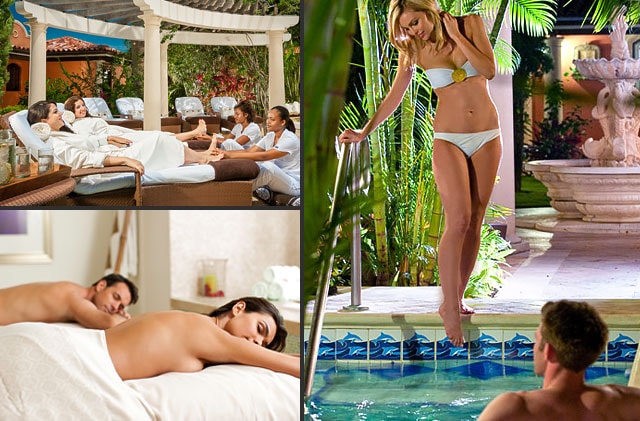 Discover a sanctuary for relaxation and rejuvenation at Red Lane® Spa, where classic European rituals are reinterpreted with a distinctive Caribbean flair and you'll find a selection of exclusive services infused with botanical products.
EUROPEAN-INSPIRED
SEASIDE PIAZZA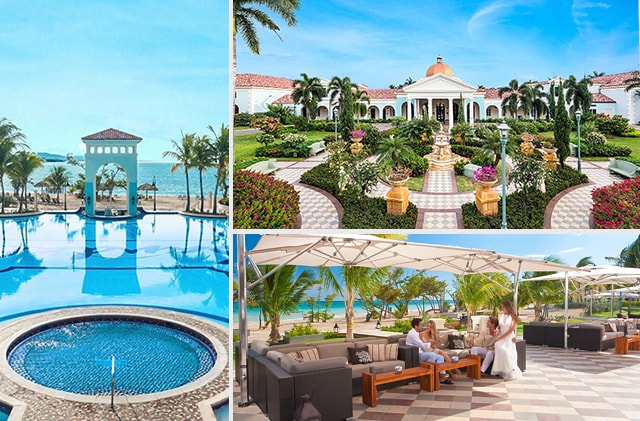 In the midst of this unspoiled splendor, Sandals Whitehouse seems to appear out of nowhere, offering grand piazzas lined with bistros, restaurants and boutiques. This oasis of European civility is enveloped by a 500-acre wilderness preserve, making Sandals Whitehouse feel like an enchanted paradise kept secret from the rest of the world.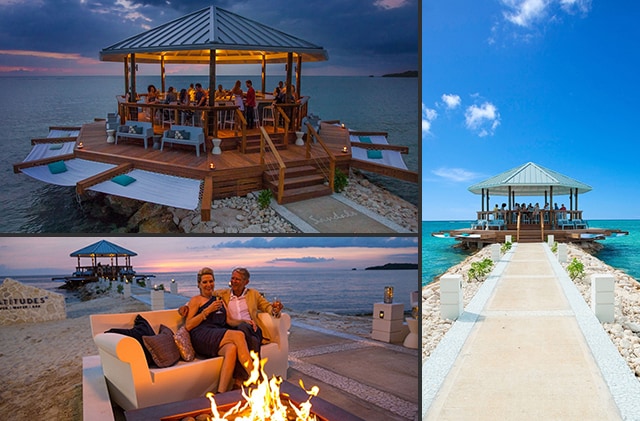 Welcome to Sandals first-ever, over-the-water Latitudes Bar. Where premium spirits are always on the house and drinks are always served with fabulous water views, romantic firepits, cantilevered hammocks, and illuminated water for an unexpectedly illuminating experience. Cheers to another Sandals innovation...just one of 7 fun-loving watering holes at Sandals South Coast.